OneSuite Internet Fax – Fax Plus
Cheap internet fax service to send and receive faxes on any PC or Mac for $2.95/month. Send international fax at OneSuite's super low rates. Try it FREE for 1 month, no subscription!
Features

Unlimited online fax receiving
Receive unlimited fax via email, check your email fax on your computer, laptop, iPhone, BlackBerry, Android or tablet.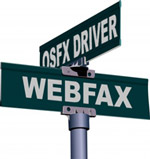 2 options to send
More options, more flexibility! Both are always available to you, switch at anytime to fit your needs:
WebFax: our browser-based faxing solution, works on any PC or Mac. Send faxes from anywhere in the world, for when you're on the go, or on public computers.
See WebFax and OSFX driver full features comparison

Broadcast fax / address book
Send bulk faxes to up to 5 recipients at once, by selecting contacts from your address book. Fast, easy & hassle-free.

Create cover pages
Create multiple cover pages for different contact groups. This handy feature is available through the OSFX driver.

Customize fax account features
Set up your account to receive faxes in up to 5 email addresses, and configure outbound settings such as automatic re-send and delivery confirmation emails.
Additional fax lines / area codes
Boost presence in different business territories. Just $1.95/month per additional line.

Monitor fax history
Track outbound fax records from the past 90 days. You can also opt in for outbound fax notification, so you'll get a confirmation email with file attachment when sending out faxes.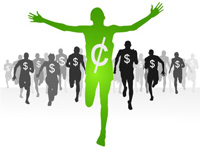 Send International Fax at Signature low rates
Pay-as-you-go when you send a fax. No plans to commit! Fax rates are the same as our super low OneSuite international long-distance rates. For instance, it is generally assumed 1 page = 1 minute, so if you fax three pages from the U.S. to the U.K., the charge is only 2.0¢ X 3= 6.0¢.

Get toll-free fax
Pair up with OneSuite Forwarding to get a toll-free fax to email number for your business. Pay at OneSuite's low rates.
OneSuite Fax Basic vs Plus