OneSuite International Call Forwarding – International Number
Always be reached like a neighbor, by the ones you care. From $3.95/month!
Go toUS/Canada Local Forwarding Number, or US/Canada Toll-Free Forwarding Number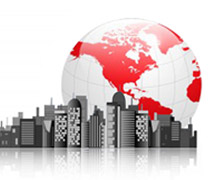 Establish international business presence in minutes!
Get a China local phone number, or a local phone number from any of 35+ countries so you can establish your local business presence virtually. Convenient your overseas contacts to call you at local rates!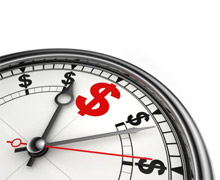 Extend business hours without extra headcount!
Forward your calls to any phone, anywhere in the world, so you can pick up business calls on the go, at any time.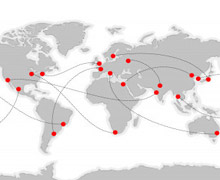 Instant global mobility!
Change forwarding destination online instantly, to any phone in any forwarding destination in the world, to pick up calls to your US or Canada forwarding number.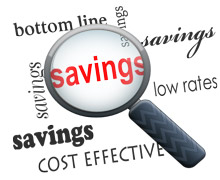 Tailored for SME budgets
Cost-effective forwarding number solution tailored for small-to-medium enterprises: rates are as low as 4.3¢/min, pay-as-you-go after opening account, no contracts, and the flexibility to purchase additional numbers to grow with you.
Features

Always be reached
Moved from your home country or starting a new business location abroad? You can still be reached like a neighbor with a OneSuite international number from your home country.

International numbers from 35+ countries
China, Hong Kong &Taiwan phone numbers available for instant subscription in your account.
OneSuite international numbers available for the following countries:
| | | | |
| --- | --- | --- | --- |
| Austria | Finland | Malta | Singapore |
| Belgium | France | Mexico | Slovakia |
| Brazil | Germany | Netherlands | South Africa |
| Bulgaria | Greece | Norway | Spain |
| China | Hong Kong | Panama | Sweden |
| Czech Republic | Hungary | Peru | Switzerland |
| Denmark | Irenland | Poland | Taiwan |
| Dominican Republic | Italy | Portugal | United Kingdom |
| El Salvador | Lithuania | Puerto Rico | Zimbabwe |
| Estonia | Luxembourg | Romania |   |

Change destination online instantly
Change forwarding destination instantly in your online account, so you can pick up calls anywhere on any type of phone.

Forward calls worldwide
No matter where you are in the world, or what type of phone you are using, your OneSuite international number can always forward calls to you, so you never miss a message.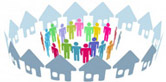 Stay in touch with family abroad
Moved to North America and still want your family & friends to reach you as if you've never left? Get an international number so they can still call you at their local rates.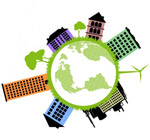 Establish an office overseas
If you're in the US or Canada, get a local number from any of the above countries to gain local market reach, without the expense of setting up an office.

Get free voicemail
Pair up with SuiteAdvantage VoIP, so you can get free voicemail to email, and conveniently check your messages in 4 different ways.